Every river make a music of its own
An exciting new music school based in the Centre of Kilkenny city. We currently offer a selection of music programmes for children. 
VISION
To deliver high-quality music opportunities tailored to the individual needs of every member in a fun and friendly atmosphere.
MISSION
To become Kilkenny's Music Academy which creates a professional, positive, and fun environment where everyone is given an equal opportunity to achieve personal excellence in some element of music and to foster society realizing the benefits of a cultural and artistic lifestyle.
A super fun week of music, musical games, arts and crafts, singing, dancing, playing different instruments and more creative activities for boys and girls 5-12 years.
We offer a great way for your child to stay active in a safe and welcoming environment over the summer holidays.
DATE: 31st July- 4th August, 10am-1pm ( EUR150)
             8th Aug- 11th August , 10am-1pm ( EUR 120)
Places are limited. Please book your place 👉 here
THIRD TERM
(10 WEEKS/CLASSES)
17th April -1st July
Now Enrolling for THIRD Term Courses (piano, keyboards, acoustic guitar, electric guitar, bass guitar, drum lessons, pre-instrumental classes , singing classes for children and adults).
Please FIRST book your place by email,  and if there is availability in the specific group or individual class fill in the enrolment form.
Deposit of 50 euros required for booking.
Lilian Giber Opacak is the founder and CEO of River Nore Music Academy. Passion met purpose, as music has been a large part of Lilian's life from a very early age. Lilian is a music tutor in a primary scool in Kilkenny City with a Degree from the Marino Institute of Education-Dublin. Lilian completed her 16-year piano education under the exceptional pedagogue Professor Beatrice Janson. Her education in music study then continued in the J.J. Strossmayer University – Academy of Art in Osijek Croatia culminating in the acquisition of a Master of Arts in Music Pedagogy. Since then, music has opened many doors for her in life and has also been a way for her to connect with people.
Lilian became known to her community for teaching children music. Prior to relocating to Ireland from Croatia she worked as a Music Teacher in a Primary School and as a Piano Teacher in the Music School "Ivan Goran Kovacic" Djakovo.  During these 15 years one of her greatest achievements was winning 1st place in a National Piano competition with one of her students. This role enabled her to become a part of massive music festivals where students from all over Croatia gathered to perform and share their musical experiences.
Bringing 35+ years of Music experience, Lilian now seeks to continue to share her knowledge at River Nore Music Academy Kilkenny to help young people of all ages and backgrounds find their rhythm—both in music and in life.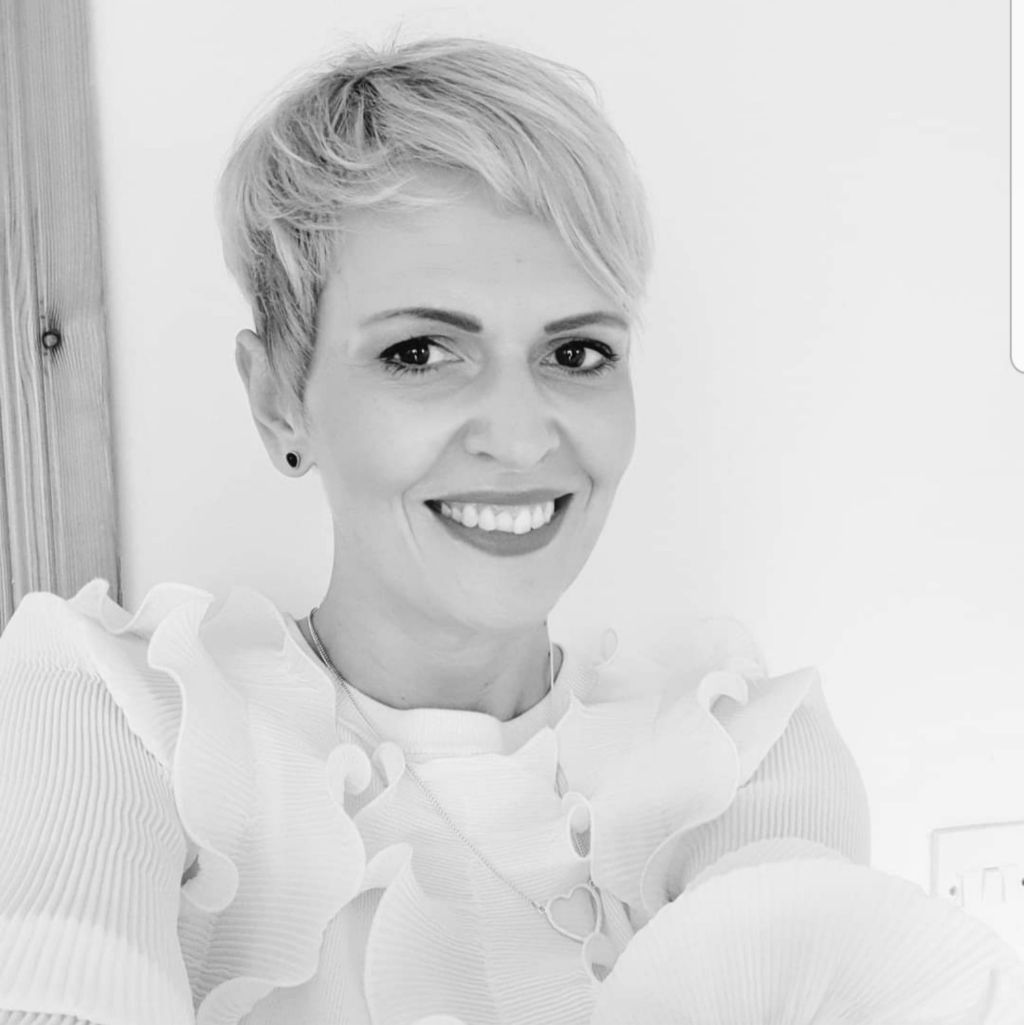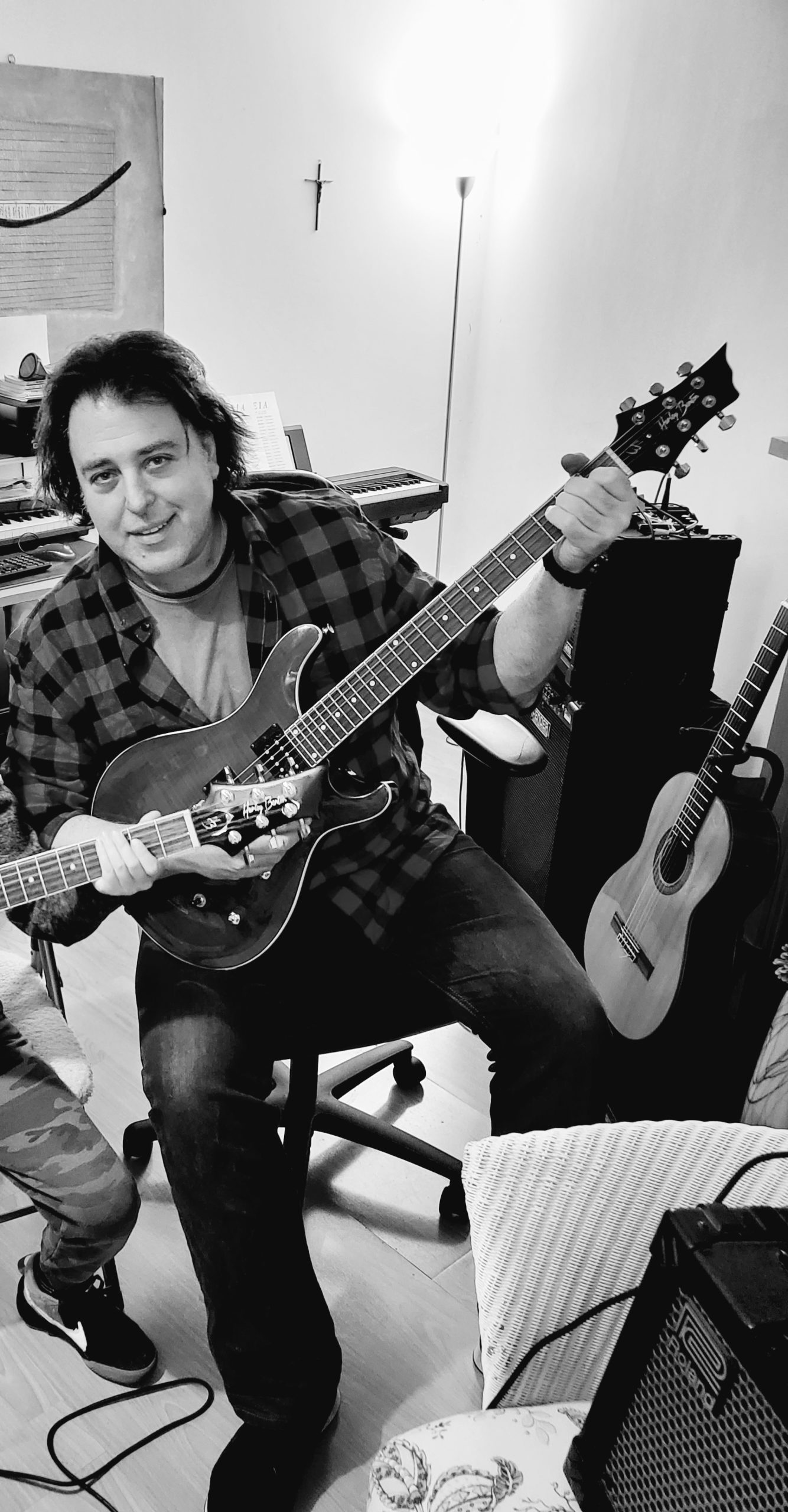 Our teacher Alberto Kupper has provided lessons for hundreds of students over the last 20 years.
As a voice coach and practiced guitar player Alberto doesn't feel his job is to teach people how to sing and play guitar, but how to remove the obstacles that may prevent them from performing the way they want to perform. He has an uncanny way of getting right to the source of a problem and finding its solution.
 Alberto completed his music education in Classical (Acoustic) Guitar, Music Technology and Music Composition at Universidade Livre de Música Antonio Carlos Jobim in Sao Paolo, 1995. Furthering his studies, he was awarded a Bachelor of Arts in Music and graduated Music education at The Waterford Institute of Technology.
As a guitar player in bands and solo, professionally and for fun, he is ready to teach all genres of music for students all ages and skill levels.
Viktor Dobos developed an interest in drumming when he was a teenager. After a while his parents got bored of their son hitting the cushions while trying to imitate the technique of the most famous rock drummers, so they bought him a basic drum kit and sent him to a private music teacher.
One of his first bands was a combo that performed children's songs and nursery rhymes, and he facilitated children's musical programmes and workshops as a drum tutor, too, but he also remained a rock musician and has played, recorded and toured with many great artists and musical groups.
Viktor has been continuously improving his technique and gaining his knowledge over the years. Since he moved to Ireland in 2014, he has also been involved in a number of bands and never stopped learning.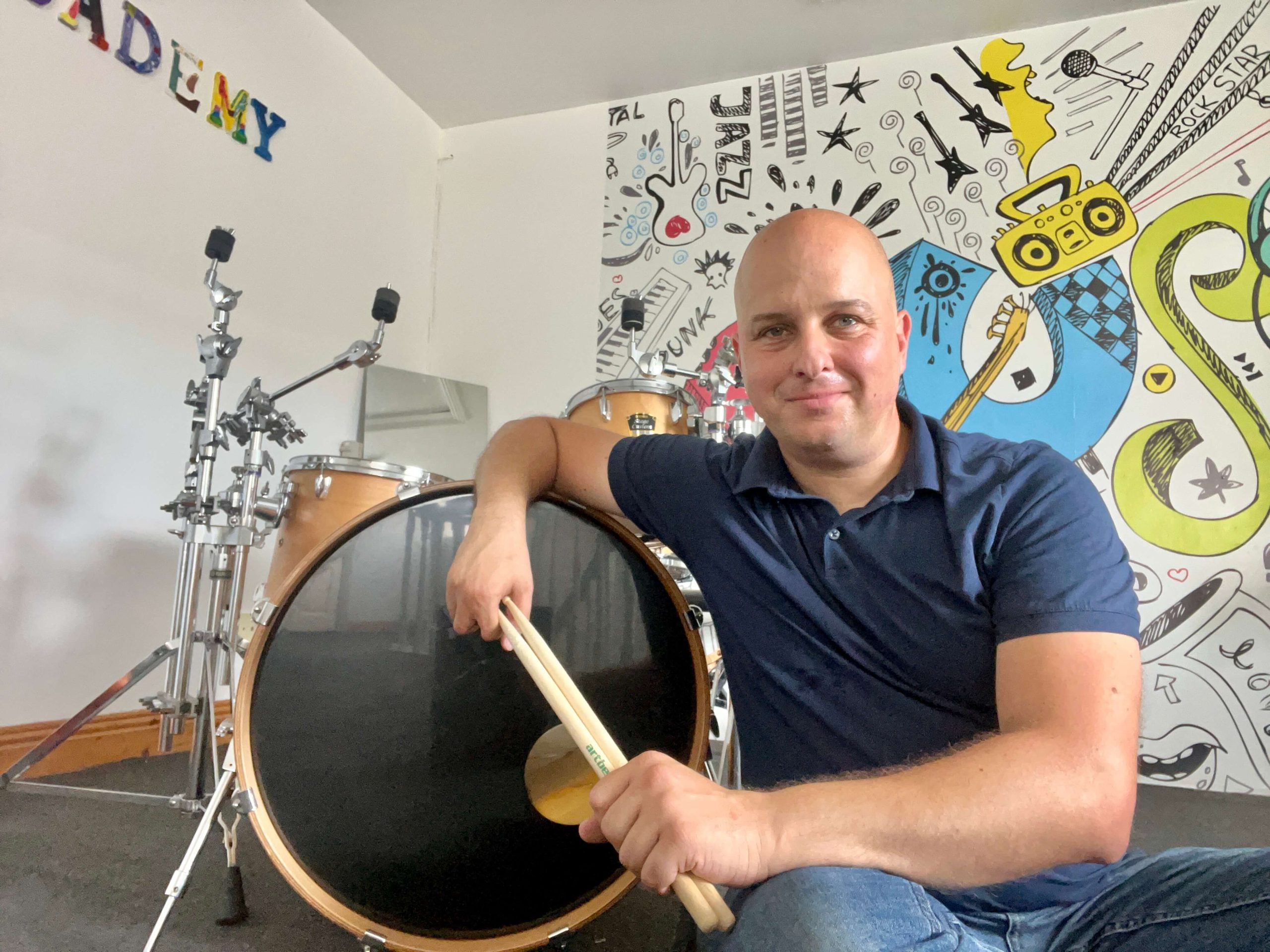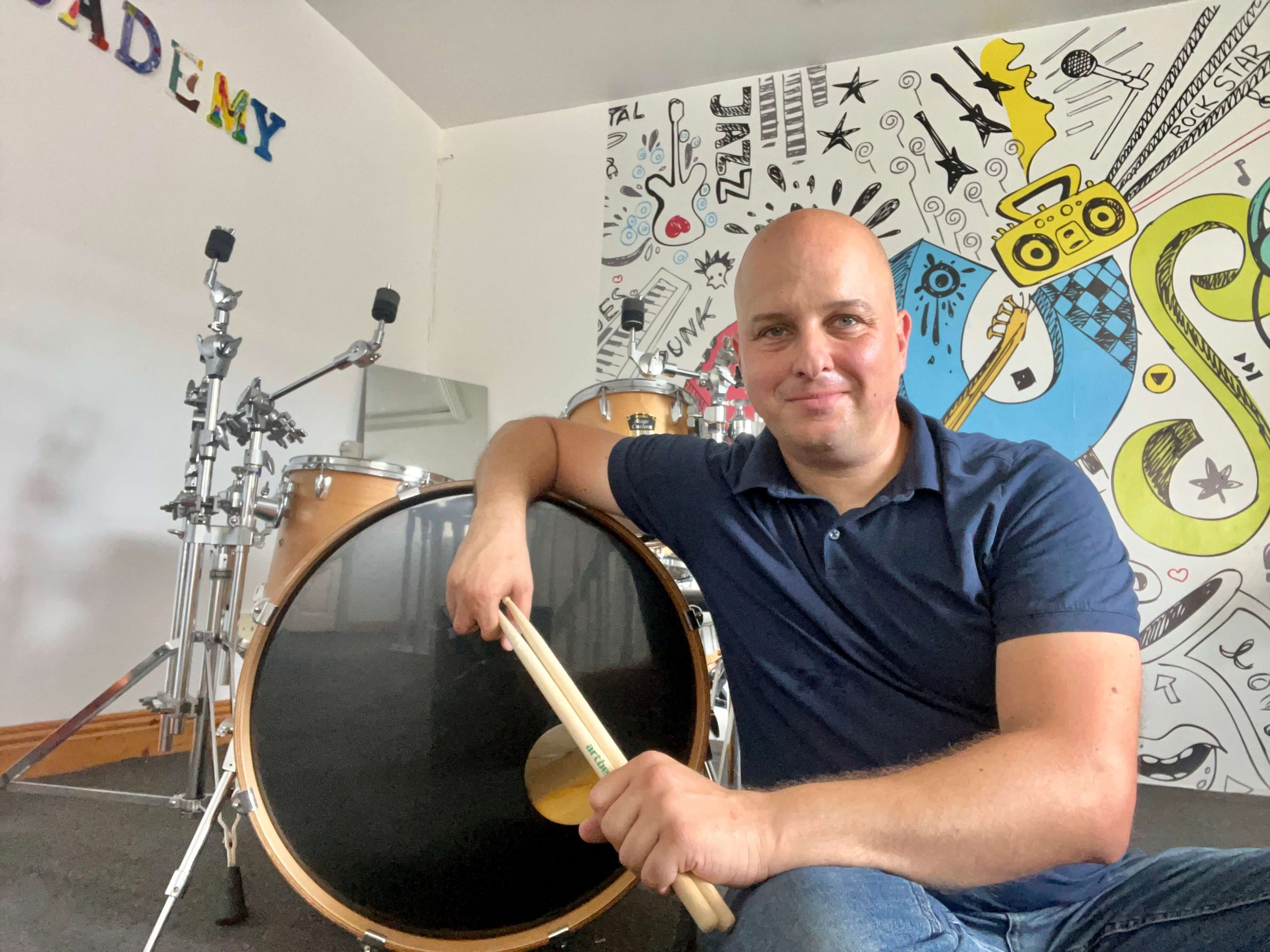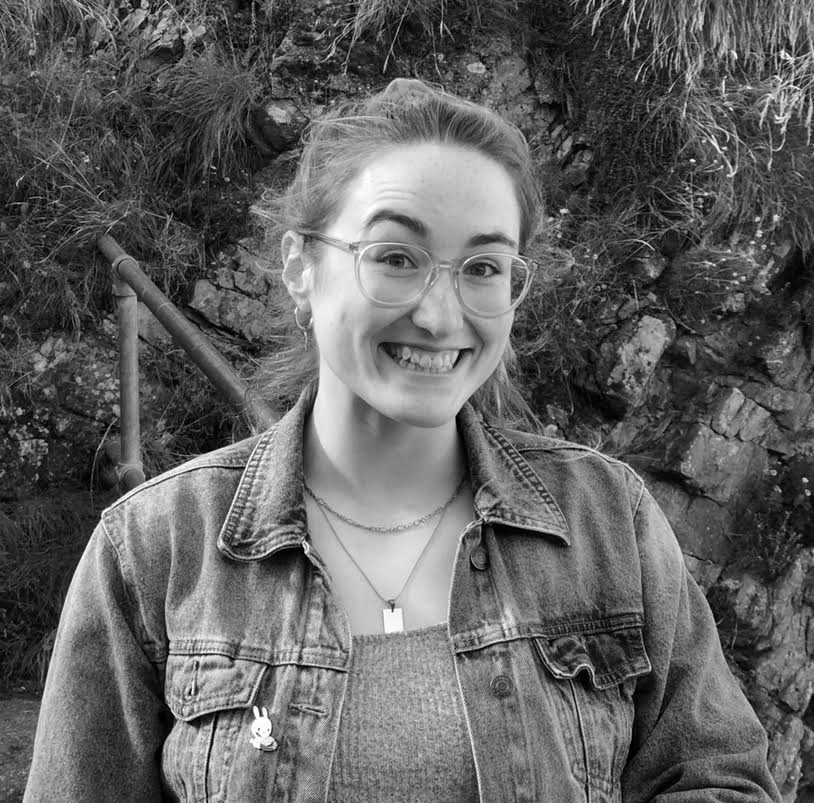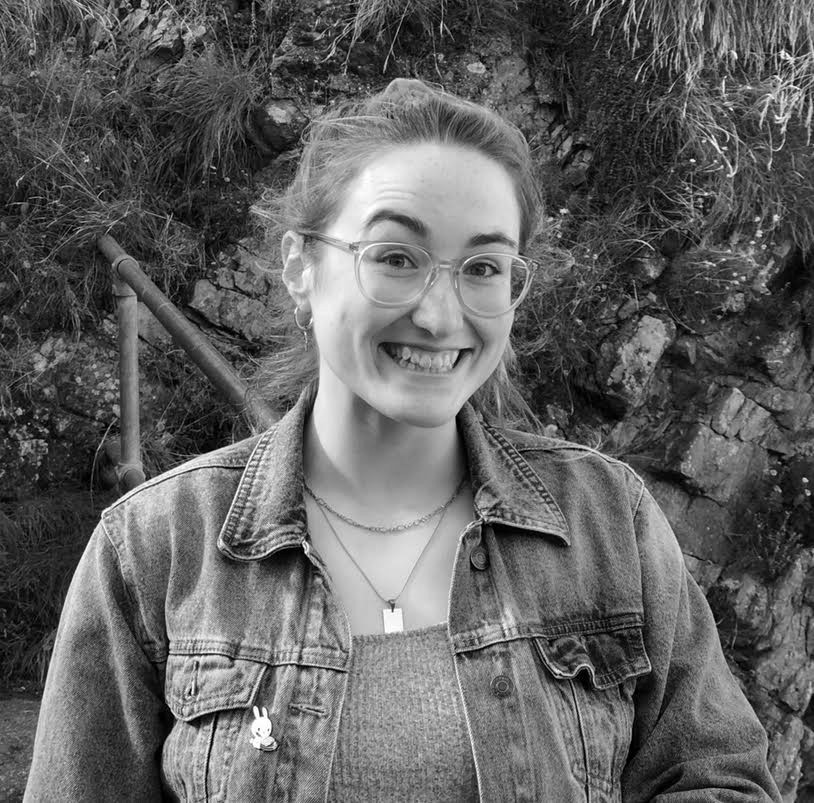 Gráinne Behan has been a passionate piano and flute teacher since 2019, starting out in her parents house with a couple of students she soon found that inspiring and teaching young learners the power of music became the best part of her week. She has over 16 years of piano playing and 10 years of flute playing experience to share with students of River Nore Music Academy.
Teaching is Gráinne's main focus however she has had a vast experience of performing with the flute and piano. She has played in the national concert hall and performed around England with two different orchestras. Her piano playing and teaching took her abroad to Portugal where she had the opportunity to play with a band and experience music in a different cultural setting.
Gráinne has completed all her ABRSM exams in flute and piano and is currently working towards her diploma in piano performance from Trinity College London and has many years of experience in flute playing. She has taught many students and all have passed with flying colours in their exams. She has accompanied choirs in college and taken part in jazz bands with the flute. Gráinne is looking forward to sharing her experience and teaching at River Nore Music Academy and hopes to share the great gift that music is!
The River Nore Music Academy offers tuition to girls and boys all skill levels aged 5-18 years. Students come to us to develop their instrumental skills, as well as to prepare for grade examinations (Royal Irish Academy of Music-Dublin, and Leinster School of Music and Drama-Griffith College) if they wish.
Most kids take piano lessons because they are fun. However, little do they know that playing an instrument is a lot more than just a hobby. When you play the piano, your brain runs at full speed.
Kids who take regular piano lessons have amazing concentration skills. This is because a pianist must manage multiple things all at once. They must use both hands, pay attention to the notes, play the pedal, and most importantly, read music at the same time. Once you master your skills of splitting concentration at the instrument, you will notice that your multitasking skills have improved immensely. Before the child enrols in the piano subject course, it is necessary to pass an audition for rhythm and musicality. No prior knowledge is required.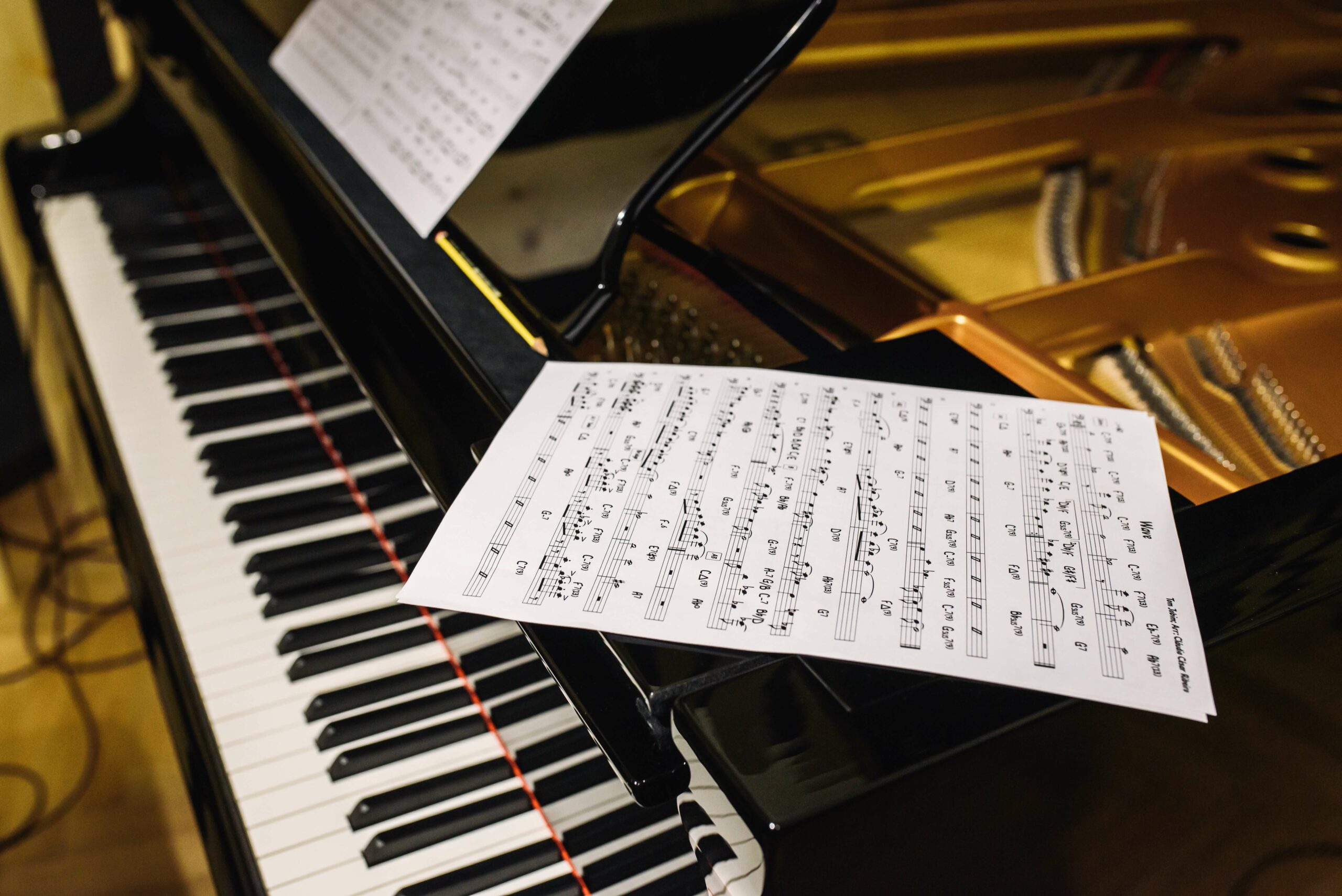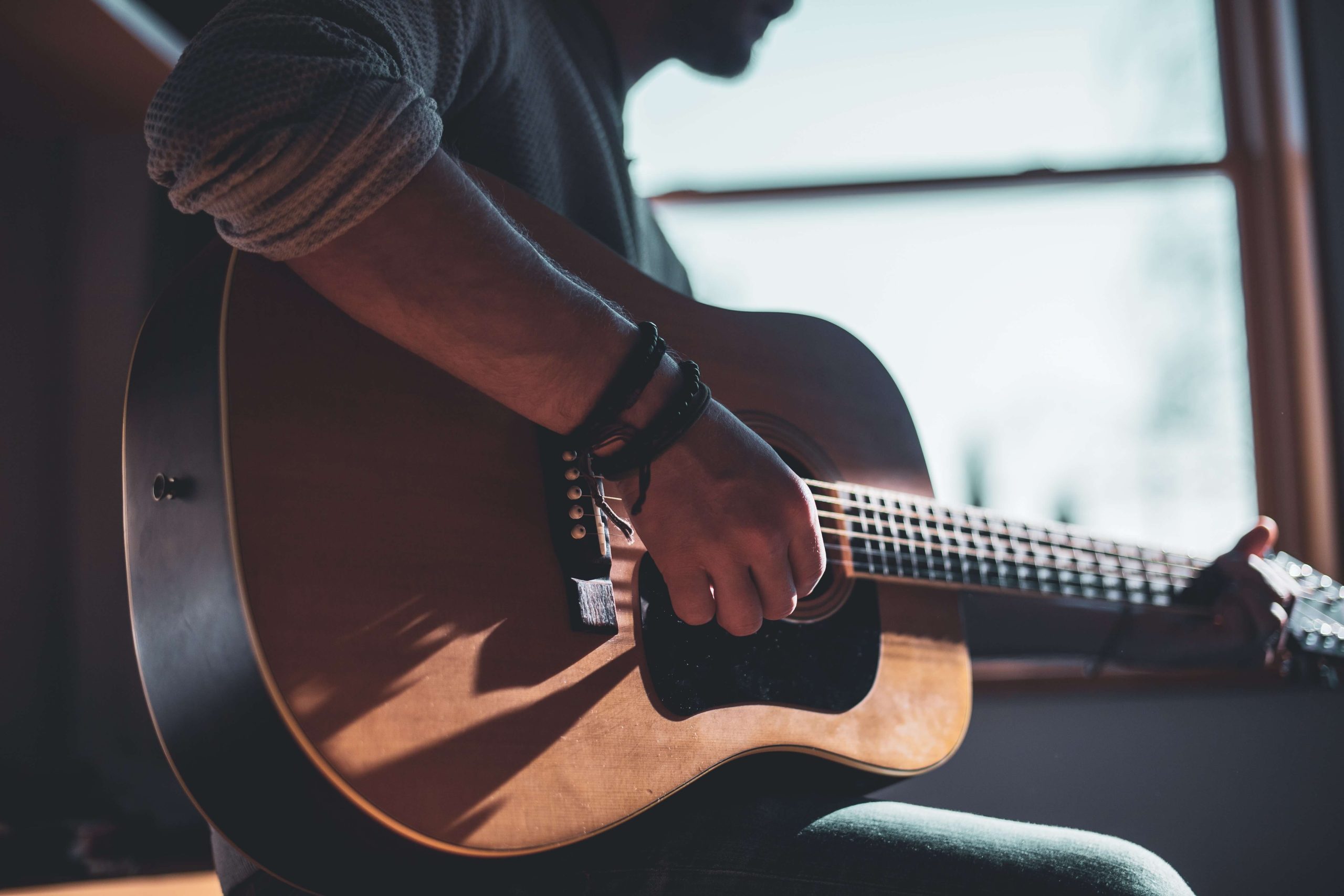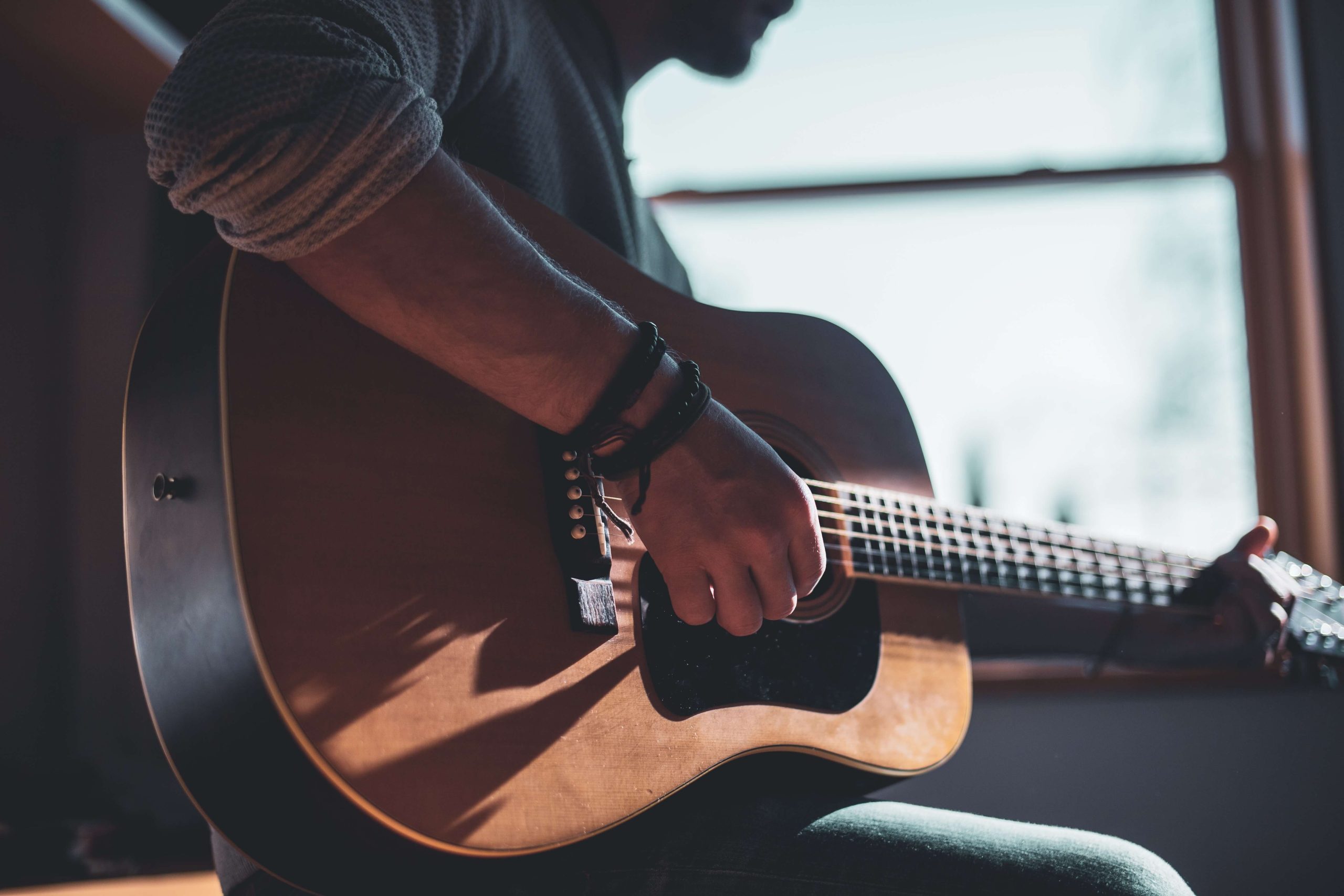 GUITAR- ACOUSTIC, ELECTRIC AND BASS
This program offers tuition in a wide range of genres and styles, for students of all ages and skill levels. Whether you're a child, teenager, adult or older person, learning guitar will help improve mental clarity and keep your mind sharp. You may not notice a change at first, but your mental clarity will gradually improve the more you practice.  Being able to pick up your guitar, play with your friends, perform a song or writing your own music are all great experiences.
When to start lessons depends on the child's coordination and attention span – and sometimes hand size. It is best for children to start when they are around 10, 11 years old.
This program is offered to girls and boys between 9-18 years old. Learning a woodwind instrument and particularly the flute opens many doors for playing with jazz bands, ensembles, and orchestras. It allows students to learn the art of breath control, good posture and finger dexterity.
The flute is extremly versatile and will blend well with most instruments allowing you to make friends and play music together at ease! Whilst playing the flute, only one note can be played at a time which allows beginners to play great sounding songs very quickly.
When you master the flute, your ability to concentrate on beat and rhythm, music theory and tone ( note clarity and sound quality) will all improve.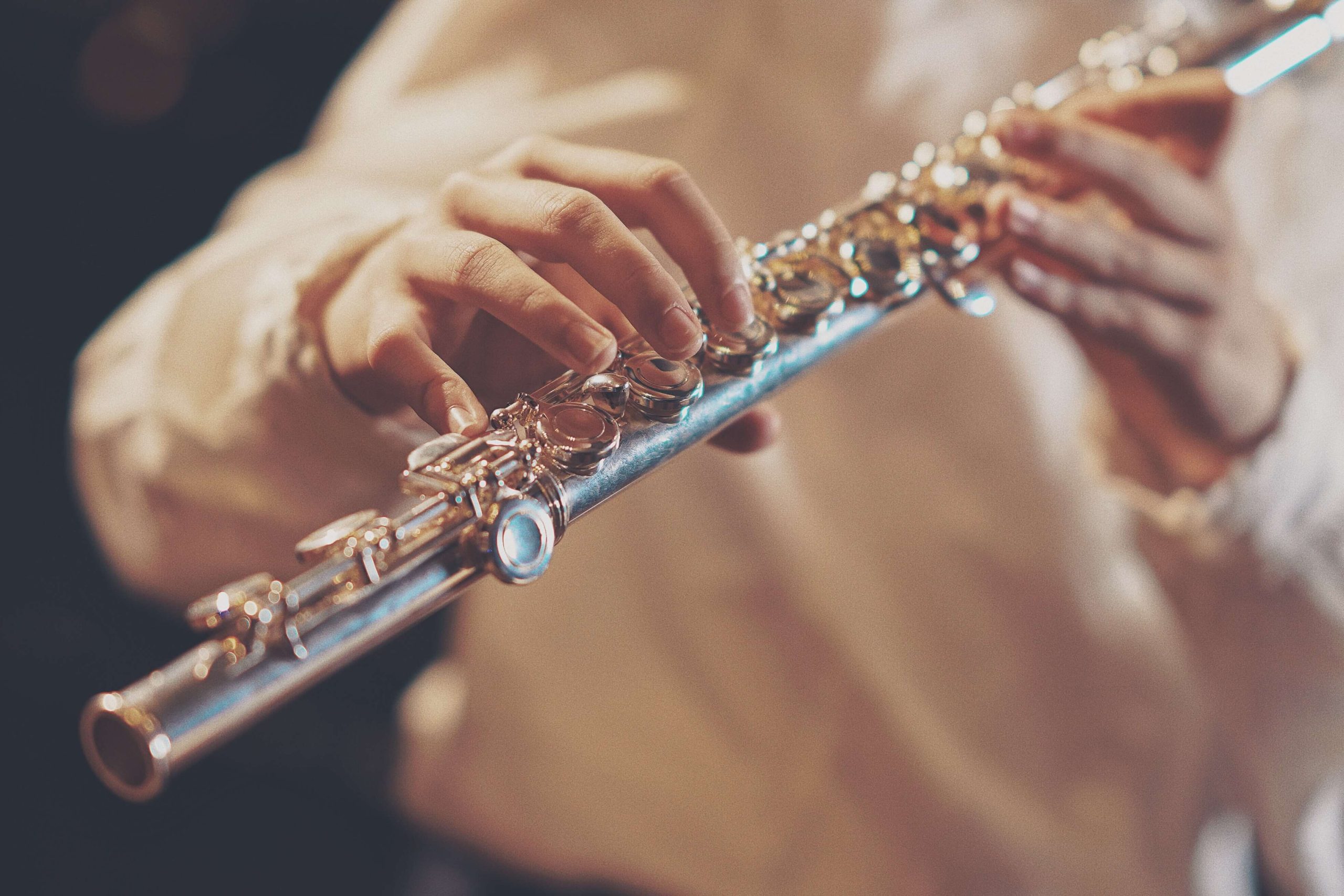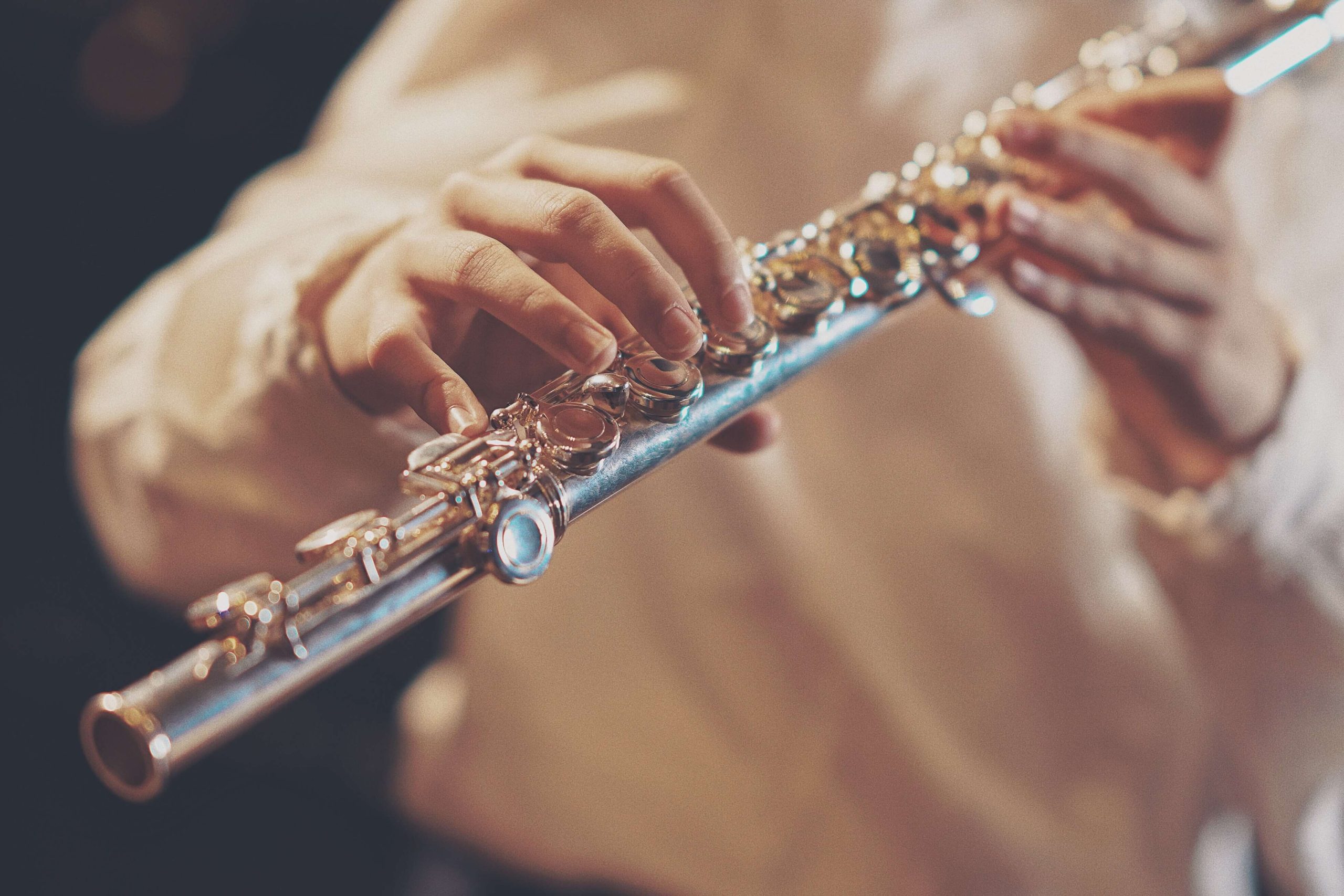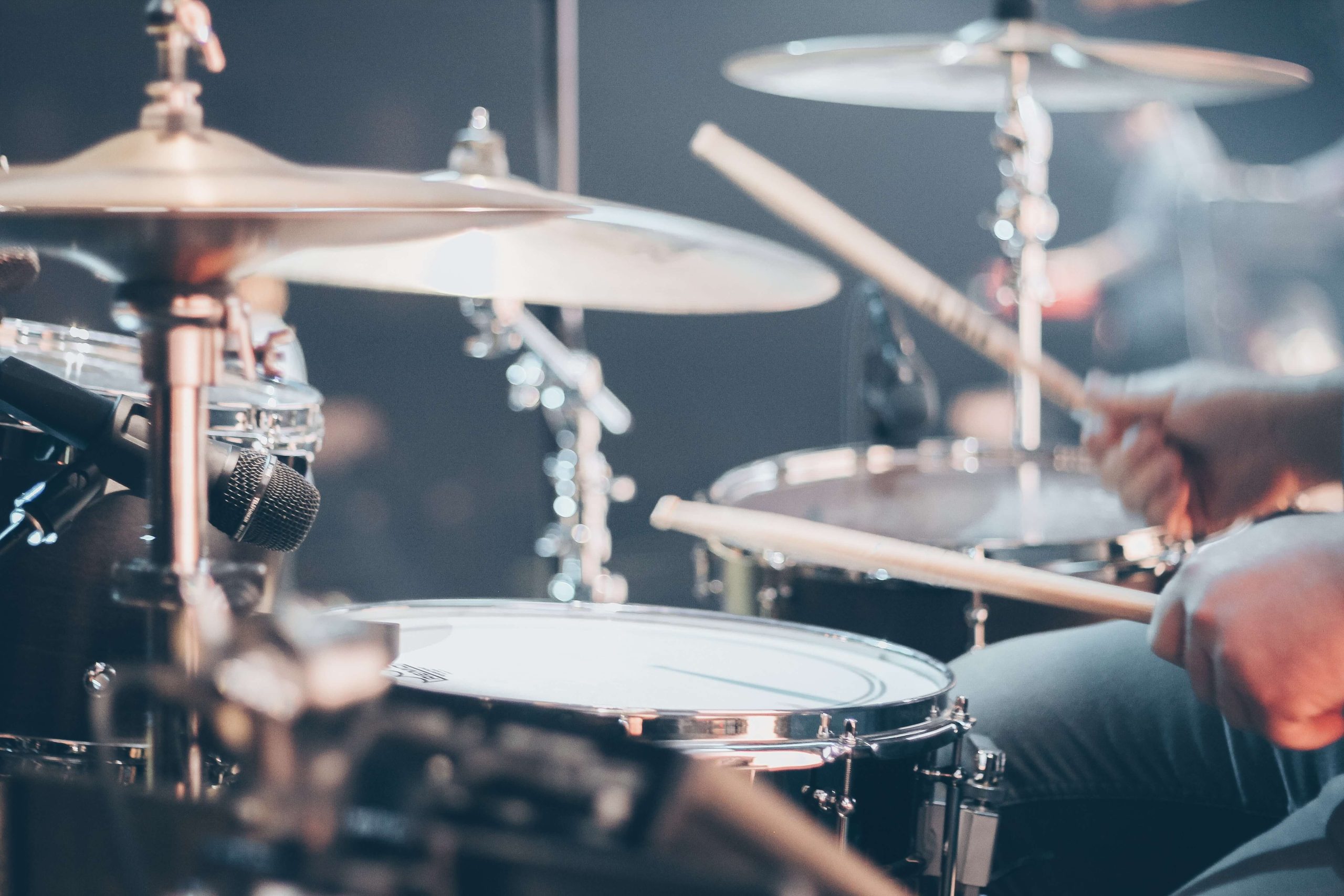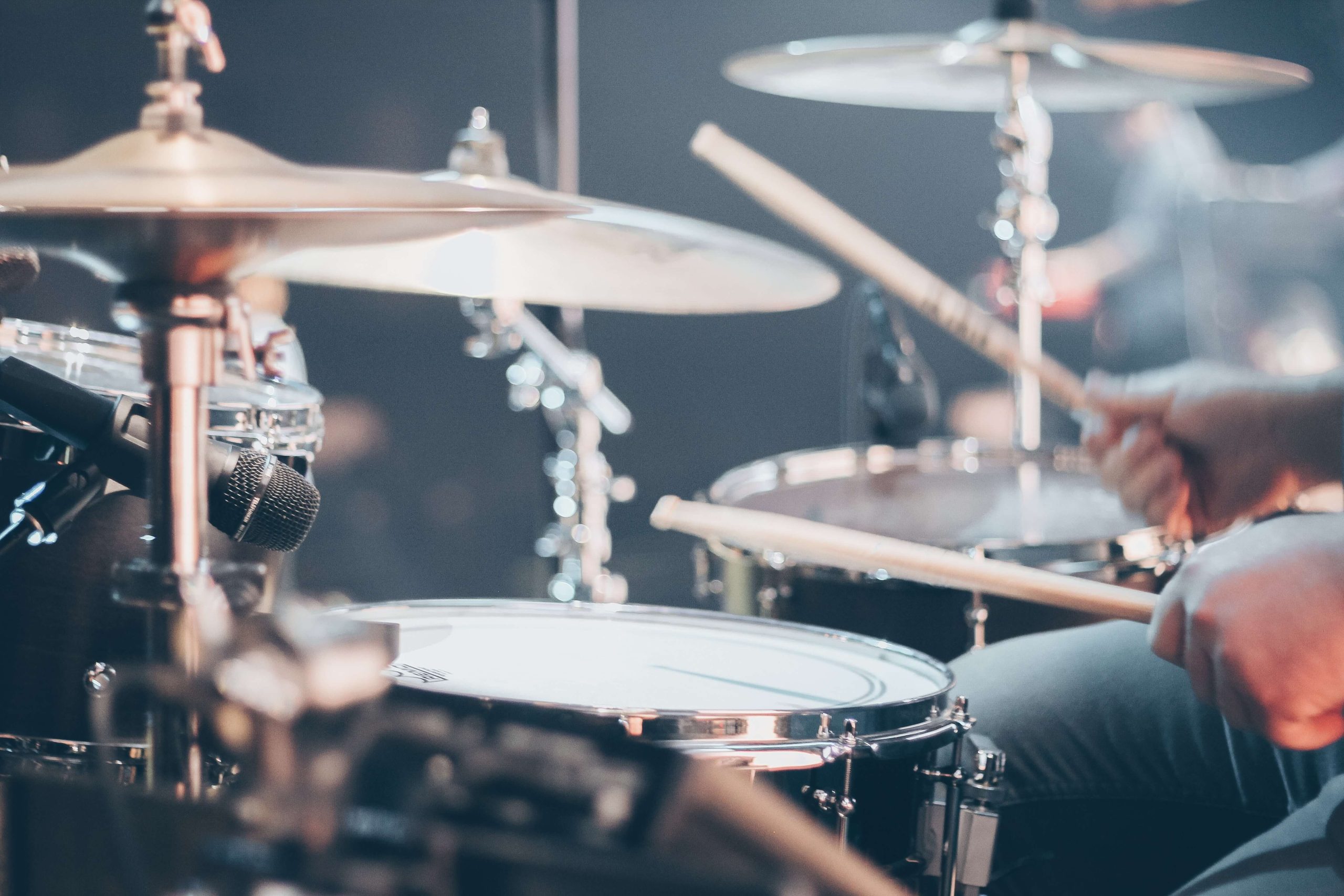 Percussion Programme offers individual and group tuition in percussion instrumentsfor students of all ages and skill levels. Our drum musician educator teaches a wide range of music genres/styles including: Rock, Pop, Jazz, Metal, R&B , Funk etc.
Students will experience a range of elements, including Rhythms, Techniques, Musicianship, time keeping, drum playing and skill development.
Drumming is powerful. To be successful, drummers must learn to play dynamically. The act of playing a loud beat takes guts and confidence.
You can be a drummer at any age. Once you start, you can keep drumming as long as you want. Learning drums will enhance your life well beyond your first few lessons, and as long as you never stop learning, you will have endless opportunities to improve, perform, and be the best musician you can be.
Pre-instrumental Music programme
Designed for children between the ages of 4-6 who wish to explore different styles of music and instruments through fun.  It's a unique introduction to music and music-making, in a creative environment.
Pre – instrumental programme is created for groups. It can also be a great starting point for children with no previous classroom music experience. Classes focused on musical storytelling and movement, rhythmic and melodic notation, pitch matching and improvisation on the instruments.
Children will also explore the music of different cultures and different styles. If they want to have fun, relax, and enjoy music, this is the right program for them.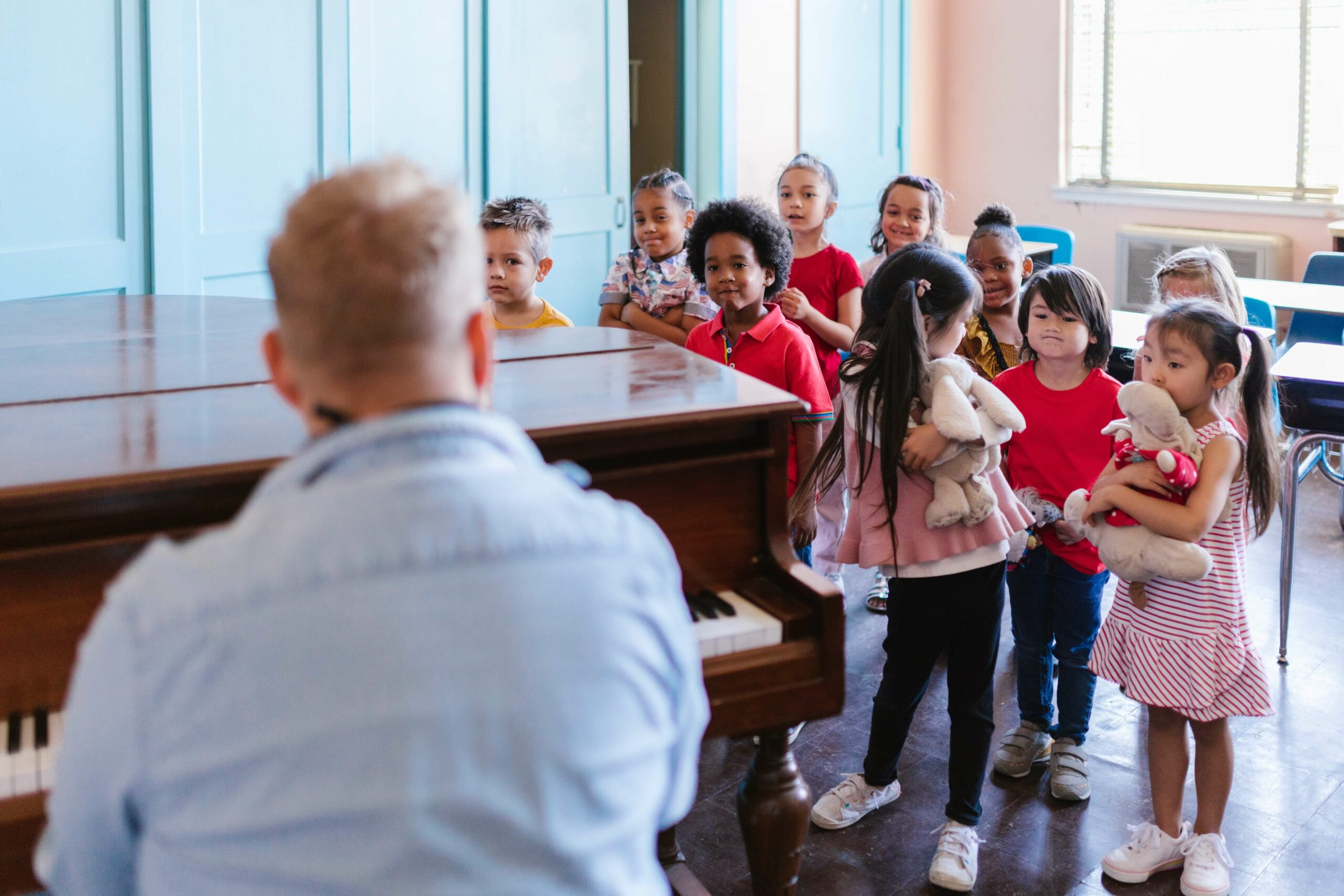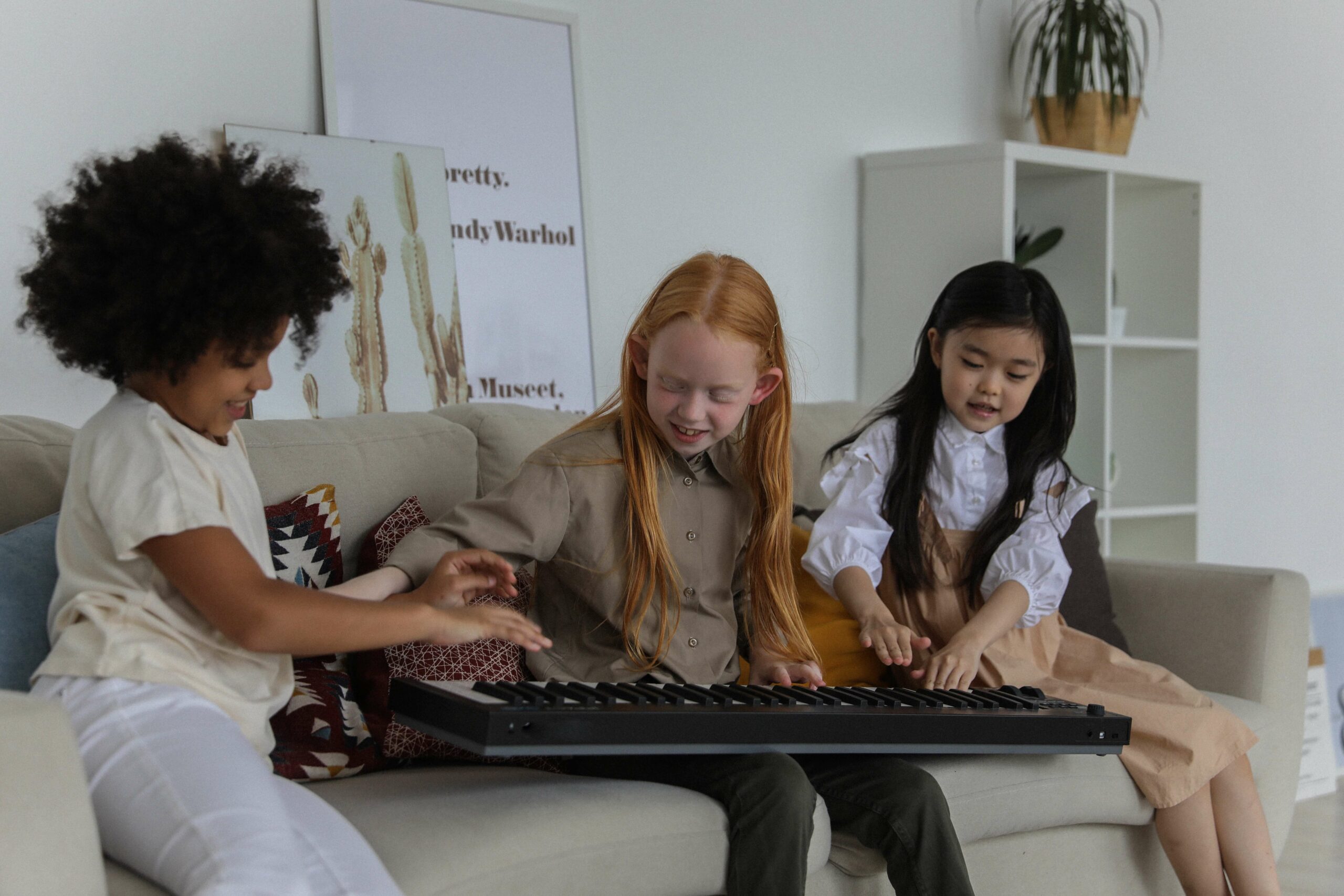 If your child is interested to play different music styles and popular songs while implementing basic concepts of notes, rhythm and skills like fingering placement and scales, this is the perfect group.
Classes are conducted to help develop confidence, aural skills and musicality. Group keyboard classes offer a fun and unique approach to learning music and prepares students for one-to-one piano classes, more serious private study as well as playing in a band/ensemble. 
Drum and percussion group classes
Percussion Programme offers individual and group tuition in percussion instruments for students of all ages and skill levels.
Our drum musician educator teaches a wide range of music genres / styles including: Rock, Pop, Jazz, Metal, R&B , Funk etc.
Students will experience a range of elements, including Rhythms, Techniques, Musicianship, time keeping, drum playing and skill development.
We want children to have FUN through drumming together and get all the benefits of friendship through music.
Drumming together  improves social life and increases overall feelings of happiness. we offer a fun and unique approach to learning music and prepare students for one-to-one DRUM classes, AND  playing in a band/ensemble.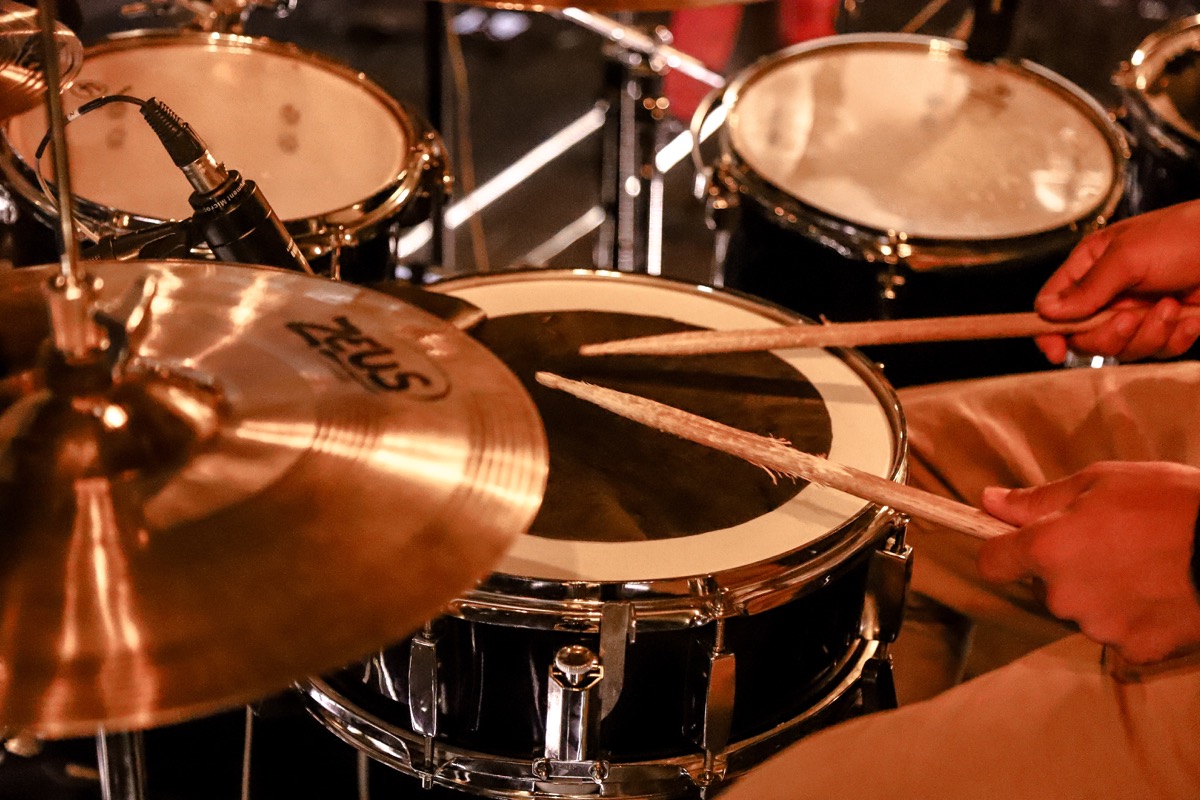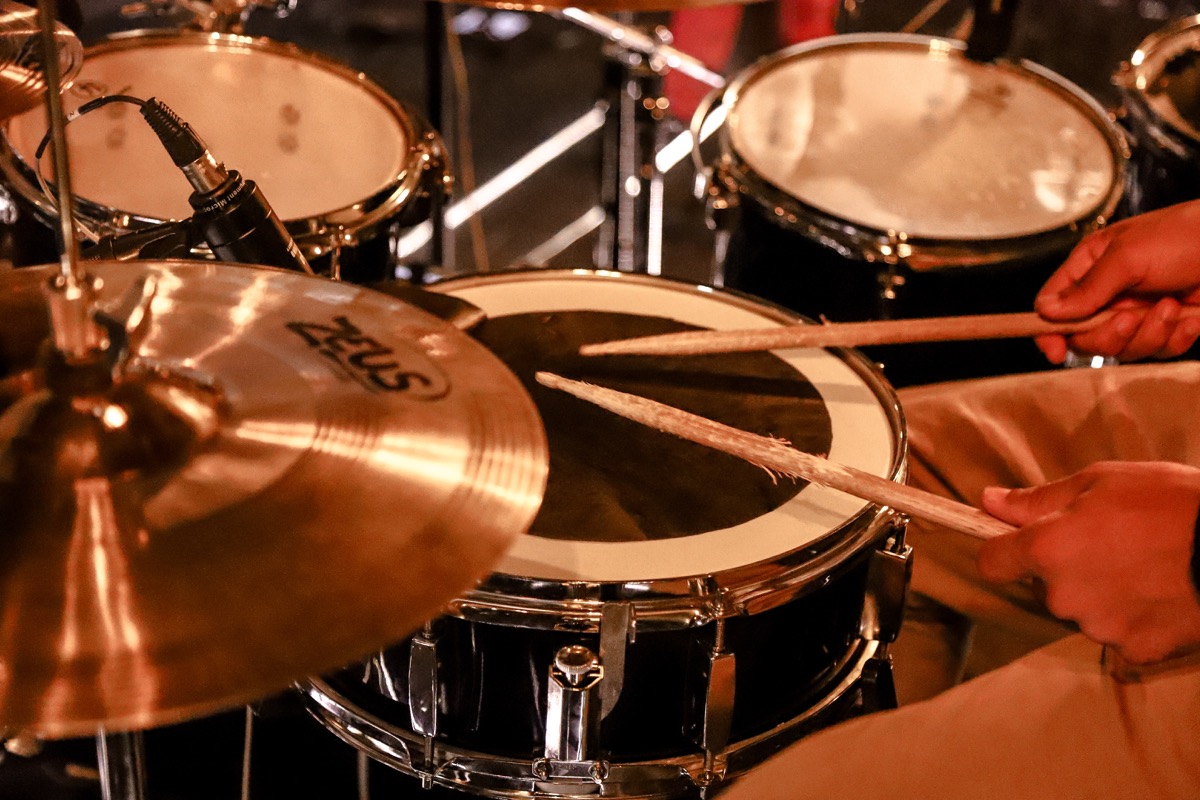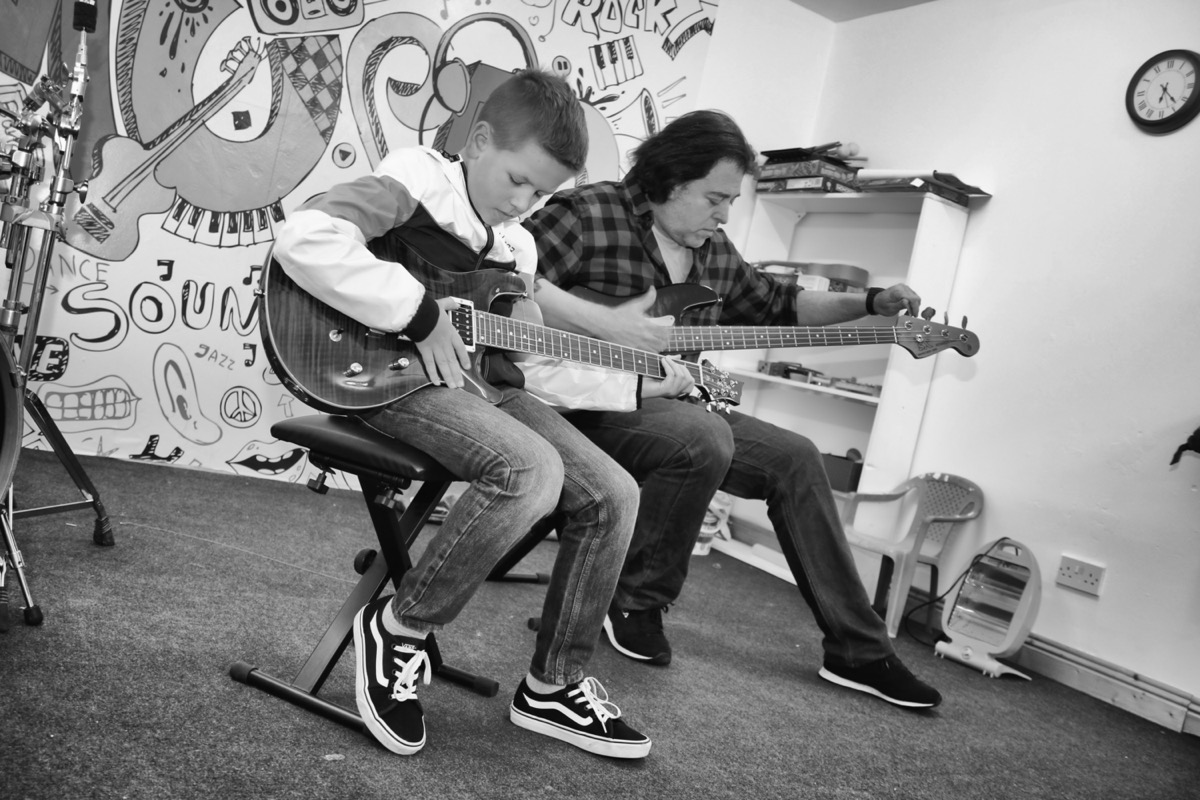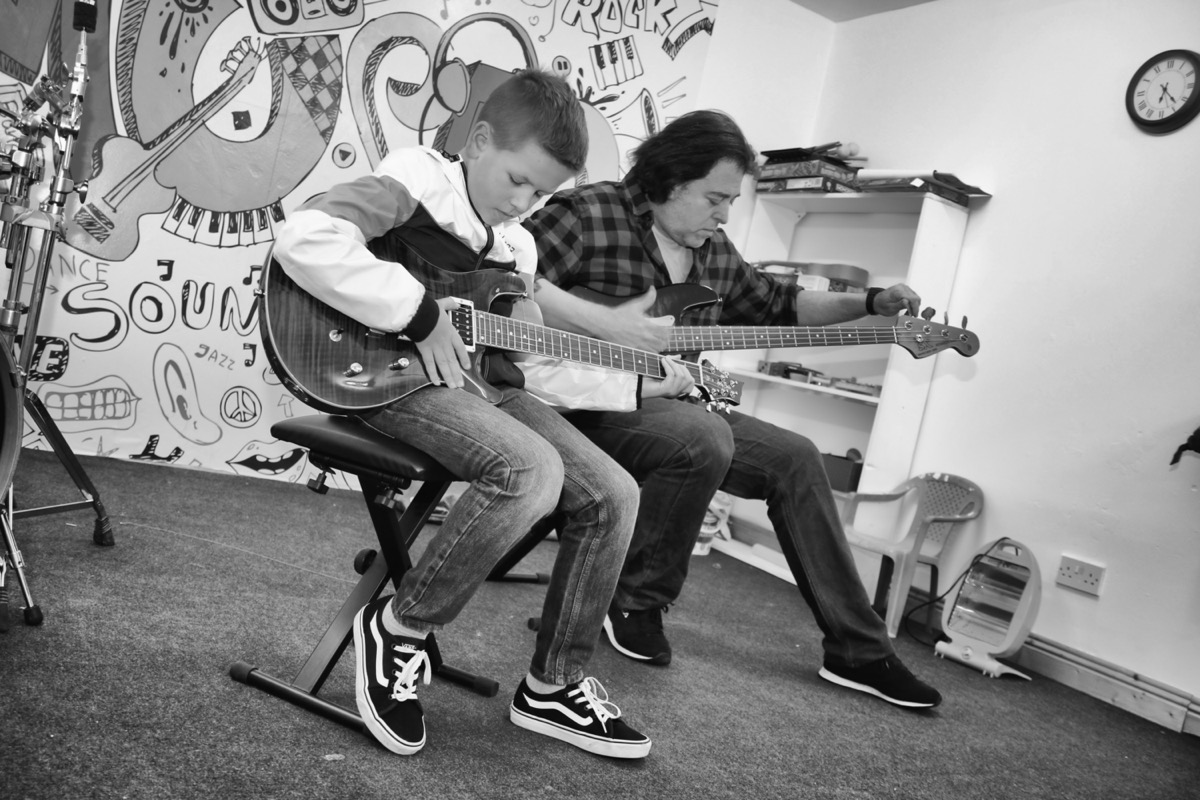 If you think playing duets with your friend, sibling or parents is more fun, this is the right choice for you.
Share a lesson with them and experience jamming.
The importance of this goes beyond improving one's own playing. It also helps you to play better in groups.
Playing in a guitar duet will give you the opportunity to play all roles; you get the chance to play melody, to phrase it just the way you like, or play a harmony or some type of counter melody, to be the soloist or accompanist. 
Keyboard Theory and Solfeggio group classes
Solfeggio, sometimes called sight-singing, is the ability to read and sing music at sight. This is an incredibly important skill for all musicians. Theory of music is intended to help one understand the structure of music, the function of and the relations between its constituents.
Solfeggio is a discipline, which helps us develop and extend our musical hearing capabilities and the sense for rhythm.
Regardless of whether you are a professional or an amateur, the solfeggio and theory of music will contribute to your personal development.
This program is designed for students who attend any instrument in our school. It helps them to understand the music sheets and giving them confidence reading them.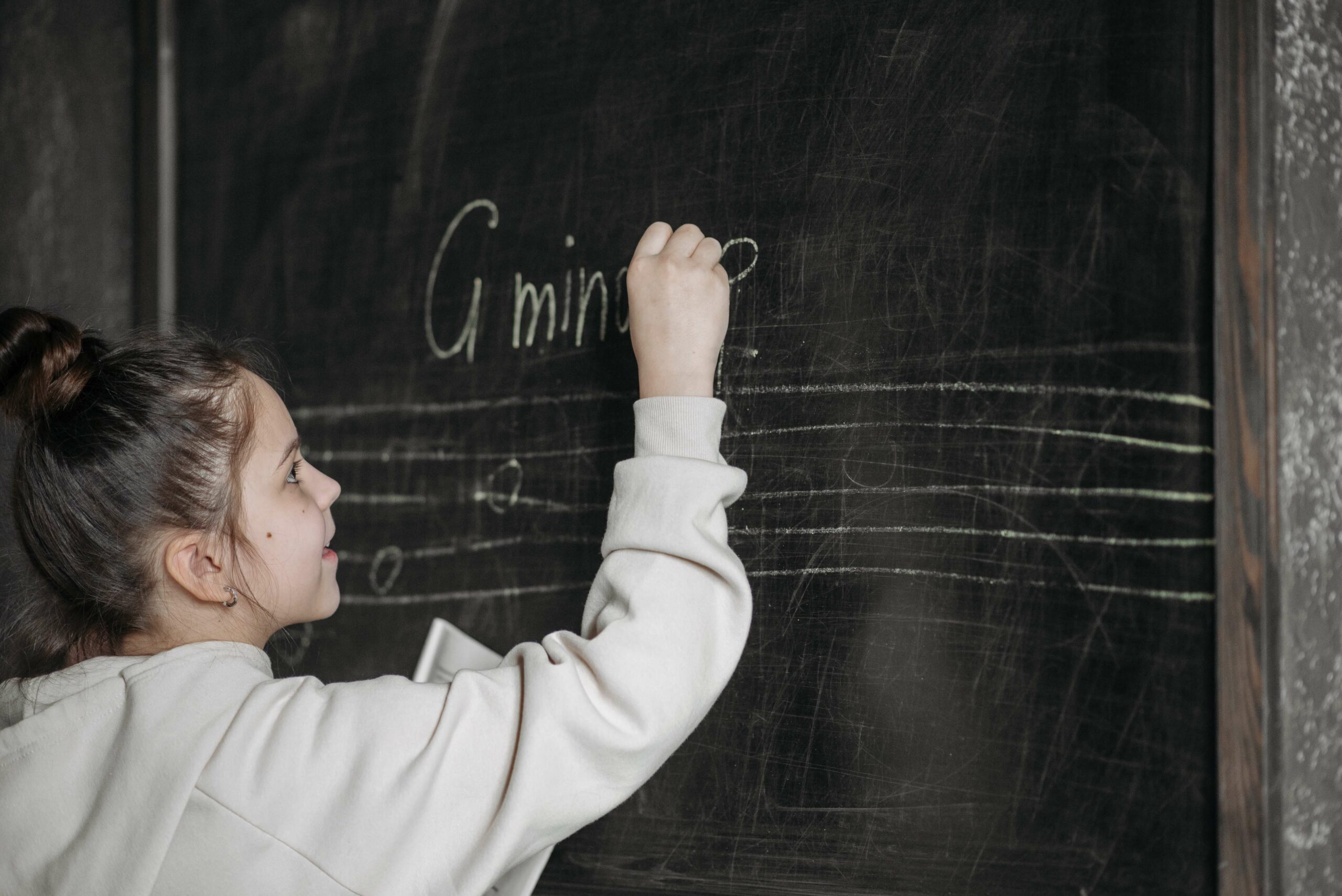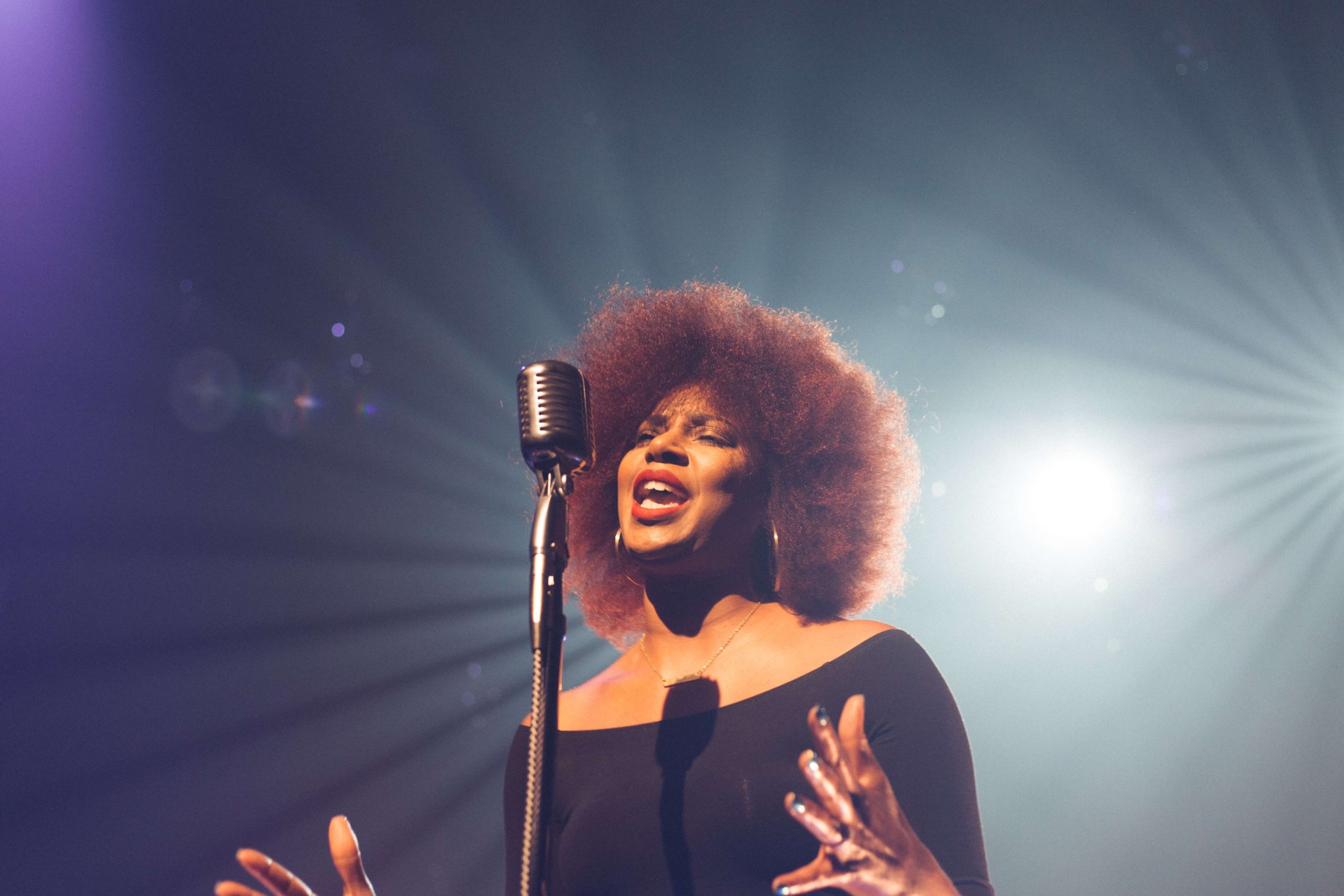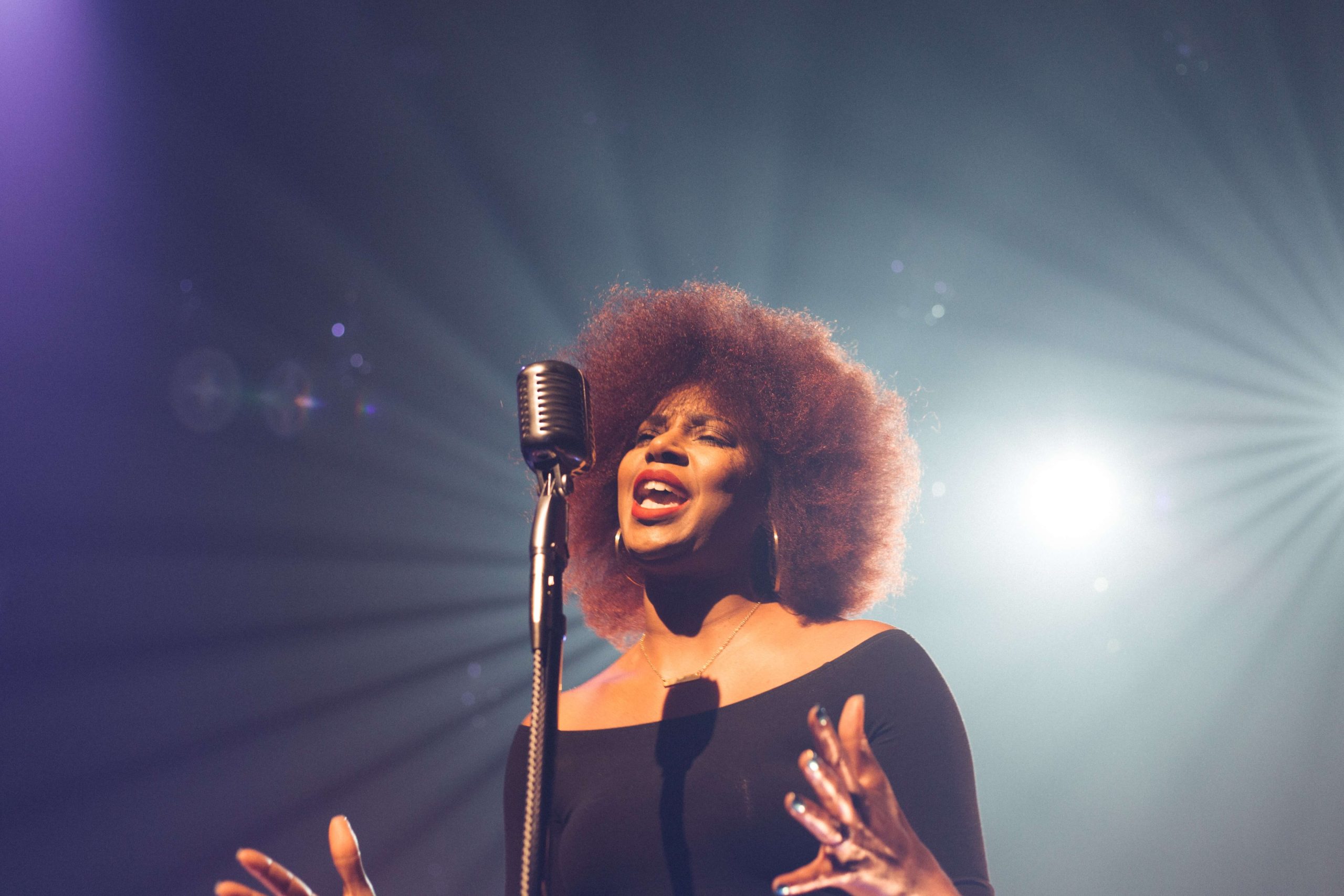 Taught by expert,  Singing lessons are designed for experienced singers and complete beginners of all age groups.
When you learn to sing, you learn to breathe well, use your diaphragm and increase your oxygen intake and lung capacity.
Through the journey of learning a new skill, engaging with others and performing , you begin to believe in yourself more and in your power to succeed having long-term impacts in other aspects of your life. 
Whether you struggle with vocal confidence or think your voice is lost forever, we are here to help you free your true voice. 
THIRD TERM 2023, 10 weeks
45 minutes = € 150
KEYBOARD AND DRUM GROUP CLASSES
THIRD TERM 2023, 10 weeks
60 minutes lesson= € 200
ONE TO ONE PIANO,DRUM AND GUITAR LESSONS
 THIRD TERM 2023, 10 weeks
30 minutes lesson= € 250
45 minutes lesson = € 350
 THIRD TERM 2023, 10 weeks
30 minutes lesson= € 150
45 minutes lesson = € 210
TIMETABLE FOR GROUP CLASSES
Tuesday's 3.40-4.30
Friday's 7.15-8.15
Saturday's 11.30-12.30
Saturday's 10.15-11
Thursday's 4.45-5.30
DRUM AND PERCUSSION GROUP CLASSES
Monday's 5.30-6.30
Saturday's 11.30-12.30 
" Music is enough for a lifetime, but a lifetime is never enough for music "
Frequently Asked Questions
Regulations
Attendance
Payment must be made for all lessons/classes, whether taken or missed. Make-up lessons/classes will not be given in the case of student absence. As a courtesy to the teacher, we ask that the school office be notified if a student is to be absent. If the teacher is unable to give a lesson or class, the student may be given the option of taking either a make-up or an class with the student's own teacher or taking the lesson or class with a substitute teacher. Lessons and classes falling on bank holidays will be rescheduled to another day in the term. You can pay directly to the school Principal or on River Nore Music Academy's account IBAN: IE78AIBK93319865215081
Dismissal
The River Nore Music Academy reserves the right to dismiss any student due to frequent absences, disciplinary reasons, overdue tuition payments and/or non-compliance with School policies or regulations. In such a case, tuition fees will not be refunded.
Enrolment - Link
Link: https://www.rnmusic.ie/enrolment-form/
For lessons and courses, in-school, requires a completed enrolment form and full payment of tuition fees. We are unable to hold places on our lesson timetables or in our group courses provisionally and without payment of fees.
RE- enrolment - download form
Students enrolling by term must re-enrol before the end of each term in order to guarantee their place on the school timetable for the next term. Places cannot be held without advance written notification of re-enrolment, as well as full payment of fees or payment plan arrangement. Verbal notice from students, parents or faculty cannot be accepted. For the new school year, we require that all students – those re-enrolling as well as those new to the school – fully completely new enrolment forms. GDPR data protection legislation means that we cannot apply students' enrolment information from the previous year to the new school year. Enrolment cannot be confirmed, and students cannot be scheduled until we receive completed enrolment forms and applicable tuition fees. We process and schedule enrolments in order of receipt and recommend re-enrolling early, since teachers' timetables fill quickly.
Re-enrolement form in pdf.
Child protection
The River Nore Music Academy is fully committed to providing a safe environment for children and young people, and to safeguarding the wellbeing of our young students in the school.
We are Garda vetted, qualified in First Aid, Fire Safety Awareness, Covid training, GDPR training and Child protection.  For us the safety of children comes first.
Child Safety - supervision
In-school students under the age of 18 are under supervision during their instruction time only and must otherwise be supervised by a parent/guardian. To ensure your child's safety, please be sure to pick him/her up promptly after his/ her lesson or class finishes. Teachers are NOT responsible for supervising children outside of their teaching times and outside of school.
Photo - video release policy
From time to time, we take photographs or videos of students in lessons, courses, or concerts for possible use on our website or publications. No compensation is provided to individuals who appear in the photographs. Please let us know if you do not wish you or your child's photograph to appear on our website or publications.
Instruments, Books and exams
The school River Nore Music Academy does not fund textbooks and exams for children who choose to take it. It is recommended that the child has an instrument at home, but the school does not fund does instruments.
Communication
With adult students or parents is normally by email or text message. (Please add the River Nore Music Academy's mobile phone number – (085) 1230344 – to your phone's contacts.) River Nore's email: rivernore.ma@gmail.com Please ensure that we have up-to-date contact details for you, especially your email address and mobile phone number, and please check your emails on a regular basis.
Fire Safety Policy
We aim to provide a safe place of work for our students, teachers, and visitors.  With this in mind, we have established a Fire Safety Policy. The objectives of the River Nore's Music Academy 's Fire Safety Policy are to increase awareness of fire safety within the school community and to have a clear fire and emergency evacuation plan. 
Privacy Policy
The River Nore Music Academy is committed to upholding your rights as provided for by the General Data Protection Regulation (GDPR). This Privacy Policy is designed to inform you as to how your 'Personally Identifiable Information' (PII) is used. PII is information that can be used on its own or with other information to identify, contact or locate a single person, or to identify an individual in context. Any information you provide is only accessible by a limited number of our schoolteachers and Principal who have access rights to it, and they are required to keep the information confidential.
River Nore music academy
Shop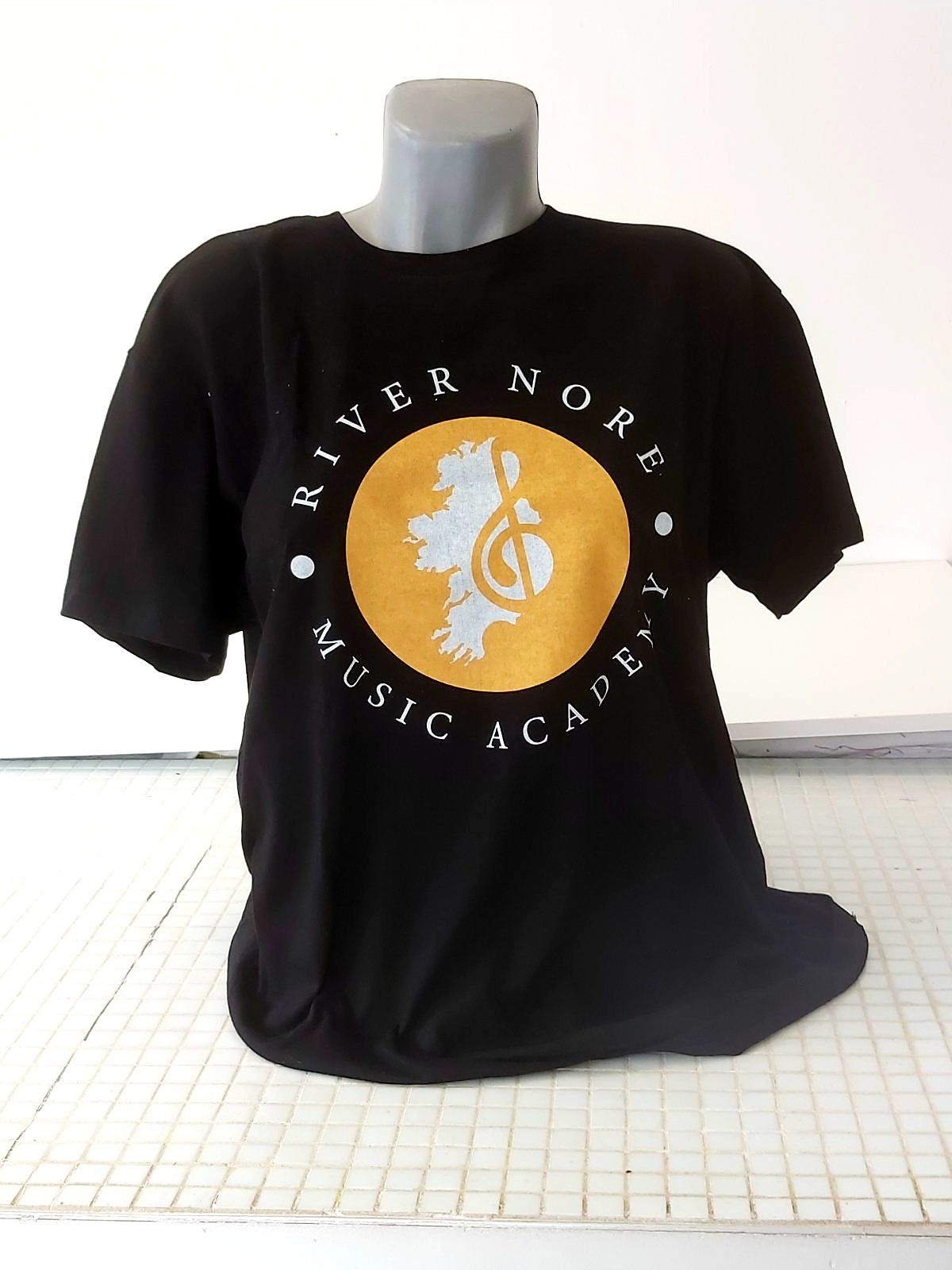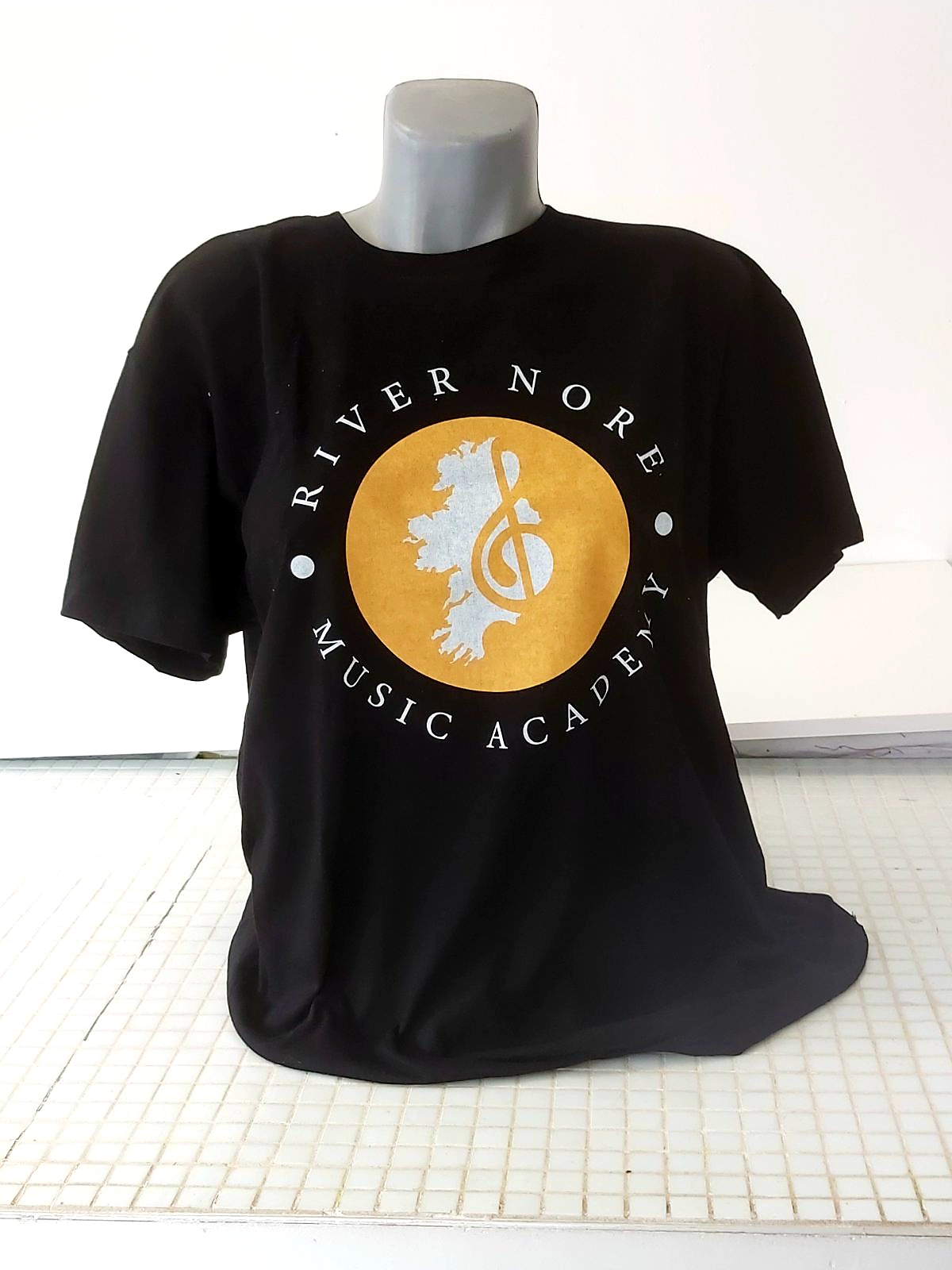 River Nore Music Academy T- SHIRTS
Order at the Academy, 17 €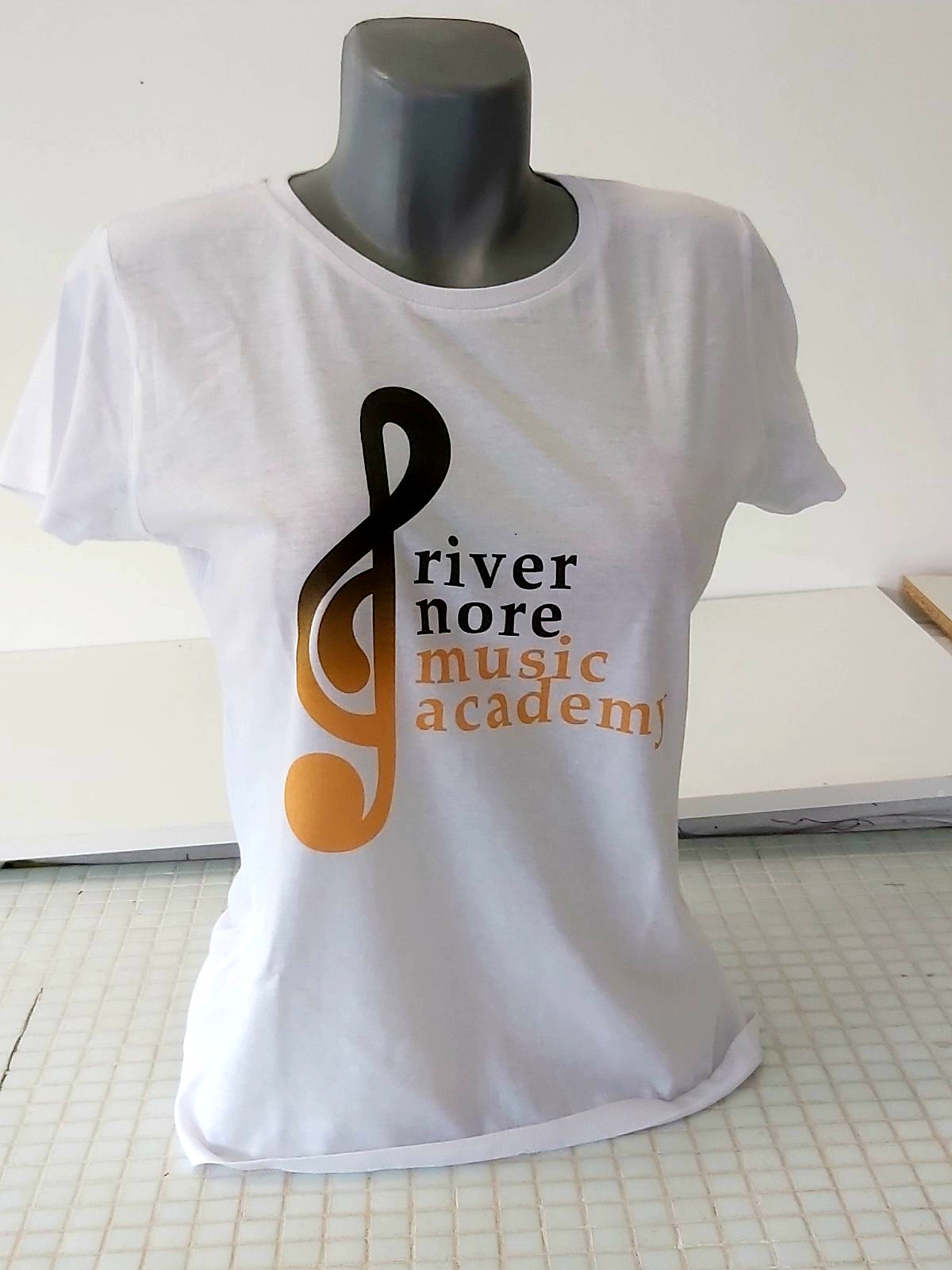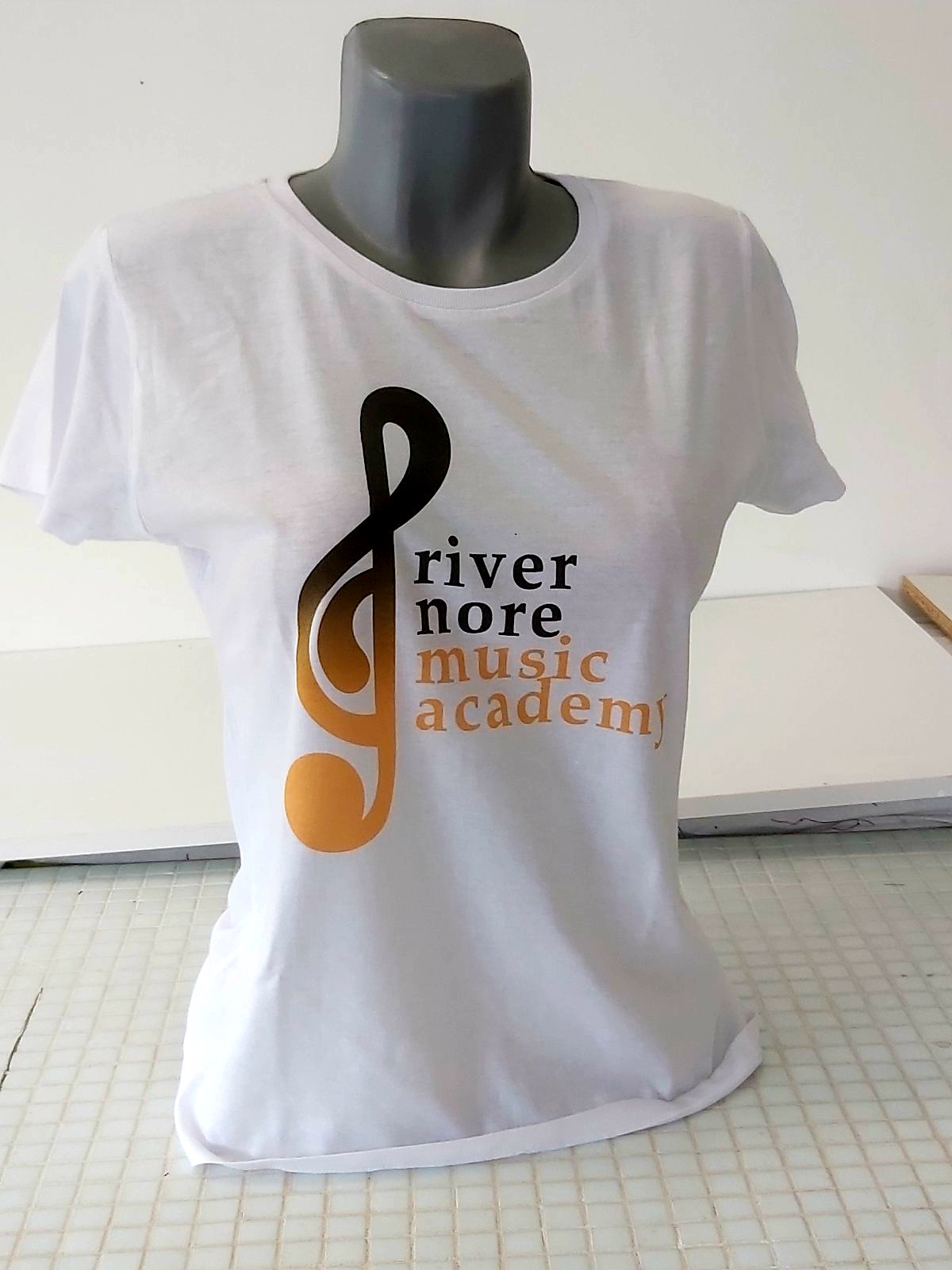 River Nore Music Academy T- SHIRTS
Order at the Academy, 17 € 
River Nore music academy
Gallery
Address
12A Parliament Street, Kilkenny 
Simply fill out the form below and we'll get back to you shortly
 You can follow us on Instagram and Facebook